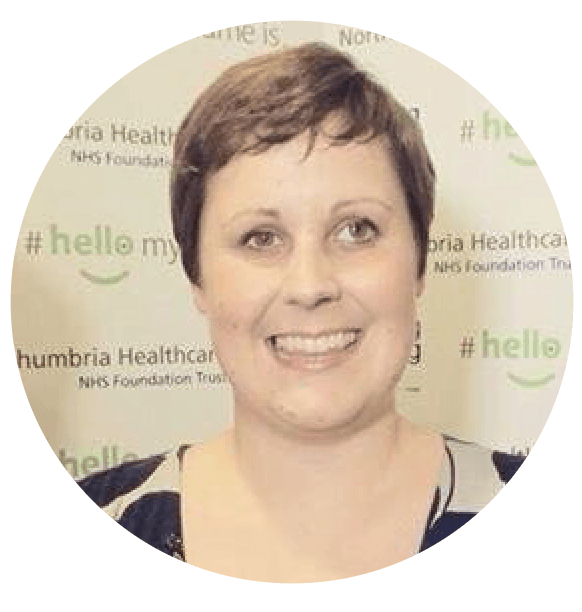 Kate died on Saturday 23rd July 2016 at St Gemma's hospice, Leeds. She passed away peacefully surround by loved ones.
---
Kate was a consultant geriatrician working at Pinderfields in Wakefield. Kate is originally from Huddersfield but now lives in Wakefield with her husband Chris. She was inspired to write after one of her bosses Dr Frank Phelan, who is a Consultant Physician at Pinderfields, suggested she ought to keep a diary.
Kate trained at Edinburgh University and graduated in 2005 with Honours. She moved back to Yorkshire in July 2005 to get married and start work. She passed her MRCP in 2008. Her work interests include medical education and she spends a great deal of her time at work delivering teaching to medical students and junior doctors. She is also interested in continence, delirium, Palliative Care in the acute hospital setting and the interface between Geriatric Medicine and Surgery.
Outside work Kate's main passion is cooking and baking. She recently made her brother's wedding cake. She loves to spend time with her friends and family. She also enjoys embroidery, playing her flute, reading, walking and watching cricket. She is a keen swimmer and despite her illness still regularly manages 50 lengths of the pool.
Kate wrote a 'Bucket List' when she discovered she was terminally ill. This has included renewing her wedding vows, afternoon tea at the Savoy, dinner at Claridges, a flight in a glider, a visit to the zoo, a spa day with the girls and trips to Paris, Edinburgh and the East Coast. Kate's list continues to grow. bucketlist.org/list/kategranger
In May Kate and Chris were honoured to be invited to a Garden Party at Buckingham Palace. They were introduced to Her Majesty and spent a few minutes talking about their fundraising efforts. It was an incredibly special day yet utterly surreal which neither Kate nor Chris will ever forget.
On June 7th Kate was awarded the Jane Tomlinson Award for Courage and was named overall Yorkshire Woman of Achievement at a special celebratory lunch event held at the Royal Armouries in Leeds.
Kate was made a Member of the Most Excellent Order of the British Empire (MBE) in the 2015 New Year Honours for services to the NHS and improving care. Her award was presented to her at Buckingham Palace by the Prince of Wales, in June 2015. Also in 2015, she was made an honorary Doctor of Science by London South Bank University. (from her Wikipedia.org page)
Kate and Chris also raised over £250,000 for the Yorkshire Cancer Center by the time of her death.