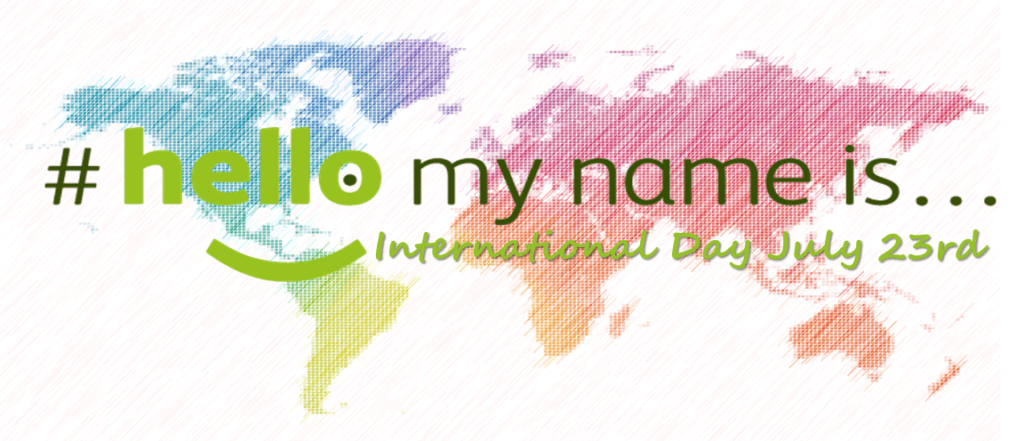 Please help celebrate her life and continue to spread our campaign even further across the world.
Please use #hellomynameis and @pointonchris on all tweets – thank you
Reason for the event –
To celebrate the life of the beautiful, inspiring Dr Kate Granger MBE who continues to improve the lives of millions through our campaign but who was also an amazing  human being in every way…
To think about how we can all make a difference in the world in some small way that can make a difference to millions of lives across the world through the simple act of introducing yourself which improves the relationship and communication.
To launch, relaunch, refresh, reinvigorate the campaign in the organisation that you work in.
To raise the profile of the campaign across the world and to spread the message further.
To raise money for charity.
To get the hashtag trending across social media on twitter.  Ensure you include both #hellomynameis and @pointonchris on tweets
How you can get involved – (all ideas welcome) –
3.20pm – hold a minutes silence or round of applause – this is the time of Kates passing and also the time we said our vows to each other in 2005.
Charity cake sale (Kate loved baking and raising money for charity)
Name badges/new lanyards/card holders for all staff members with the logo on
#hellomynameis event on the day with pictures and tweeting and merchandise on sale – https://hellomynameis.org.uk/resources/
Encourage people to buy Kate's books – https://hellomynameis.org.uk/books/
Stop and think about how you can make a difference
Find out what else is going on locally in your area that you can integrate
all ideas welcome….
Feel free to use this logo aswell as the usual #hellomynameis artwork – oh and please share your pictures….